Lightswitch Video & Hospitality
More Video, More Places, Less Hassle - In all 50 states
Whether you're looking for beautiful aerial footage of a luxury resort or vacation rental, a walkthrough of your newest hotel, or a video showcasing everything that your town has to offer - we're your team.
We're not an agency, we're the team agencies rely on to get things done.
With Lightswitch, your creative team can scale production capabilities, bandwidth and geographic coverage as your needs change and your business's needs evolve. You have the brand and vision, our producers have the resources to get the job done -- whether the job is in one city or one hundred. We partner directly with your creative team to determine scope and drive the production process.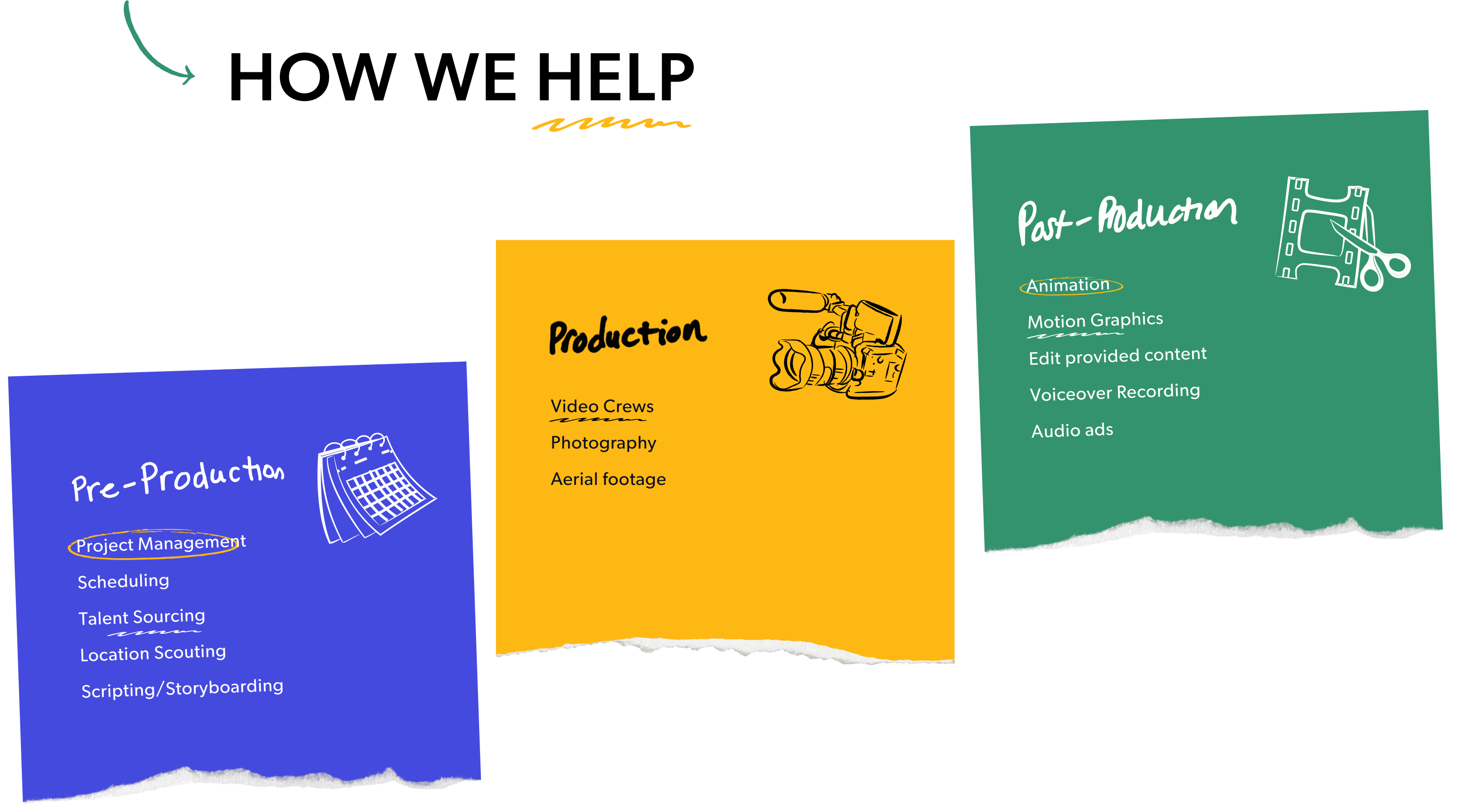 Our producers then hire crews, hire talent, coordinate post-production, transcribe, translate, review revisions, and deliver beautiful pieces. At the end of the day, we hope to be an extension of your team – your favorite tool in your creative toolbox
Our partners rely on us for:
Videography & Crews
Post-Production
Motion Graphics & Animation
3D Floor Plans
Aerial Flyovers
High Volume Project Management
Case Studies
Social Video Content
Video Content Marketing
We would love to work with you on your next project - reach out for a free consultation anytime.
Nashville - Visit Clarksville
Lightswitch Video worked with The Tennessean to create a video showcasing Clarksville, the fifth-largest city in Tennessee.
Through the usage of aerial footage, close-ups, and other dynamic shots, this video highlights various aspects of the community and activities the visitors (and residents) can do there. From local restaurants and shops, to carnivals and live music events, Clarksville has it all.
Sazerac House - Ojen Cocktail
Lightswitch Video worked with The New Orleans Advocate to create the multi-award-winning Mardi Gras for All Y'all. As part of Mardi Gras for All Y'all, we created this video with Sazerac House, a space in downtown New Orleans where visitors can go through an immersive experience with tours, interactive cocktail exhibits, and more.
In this video, our team used multiple cameras to capture and create a tutorial video where a cocktail expert shows viewers how to make their popular Ojen Cocktail, which was first introduced to New Orleans in the late 1800s.
City of St. Albans
Lightswitch worked with O'Rourke Media to create a series of videos highlighting the City of St. Albans as a great place to develop and travel to.
Showcasing community leaders, community features and beautiful aerial footage St. Albans seems like an amazing destination!