Video Production Services in Portland
Portland, OR - United States
More Video, More Places, Less Hassle
Whether you're looking for some beautiful footage of the Japanese Gardens at Washington Park, an interview over espresso and donuts in the Pearl District, or want to showcase how your business helps Keep Portland Weird - Lightswitch is your team.
You have the brand and vision, our producers have the resources to get the job done. We help you scale production, increase bandwidth flexibility, and expand coverage.
We're not an agency - we're the team agencies rely on.
Our Services
Video Strategy
Video Crews
Photography
Post-Production
Motion Graphics
Animation
Case Studies & Testimonials
Social Video
Branded Content
Scripting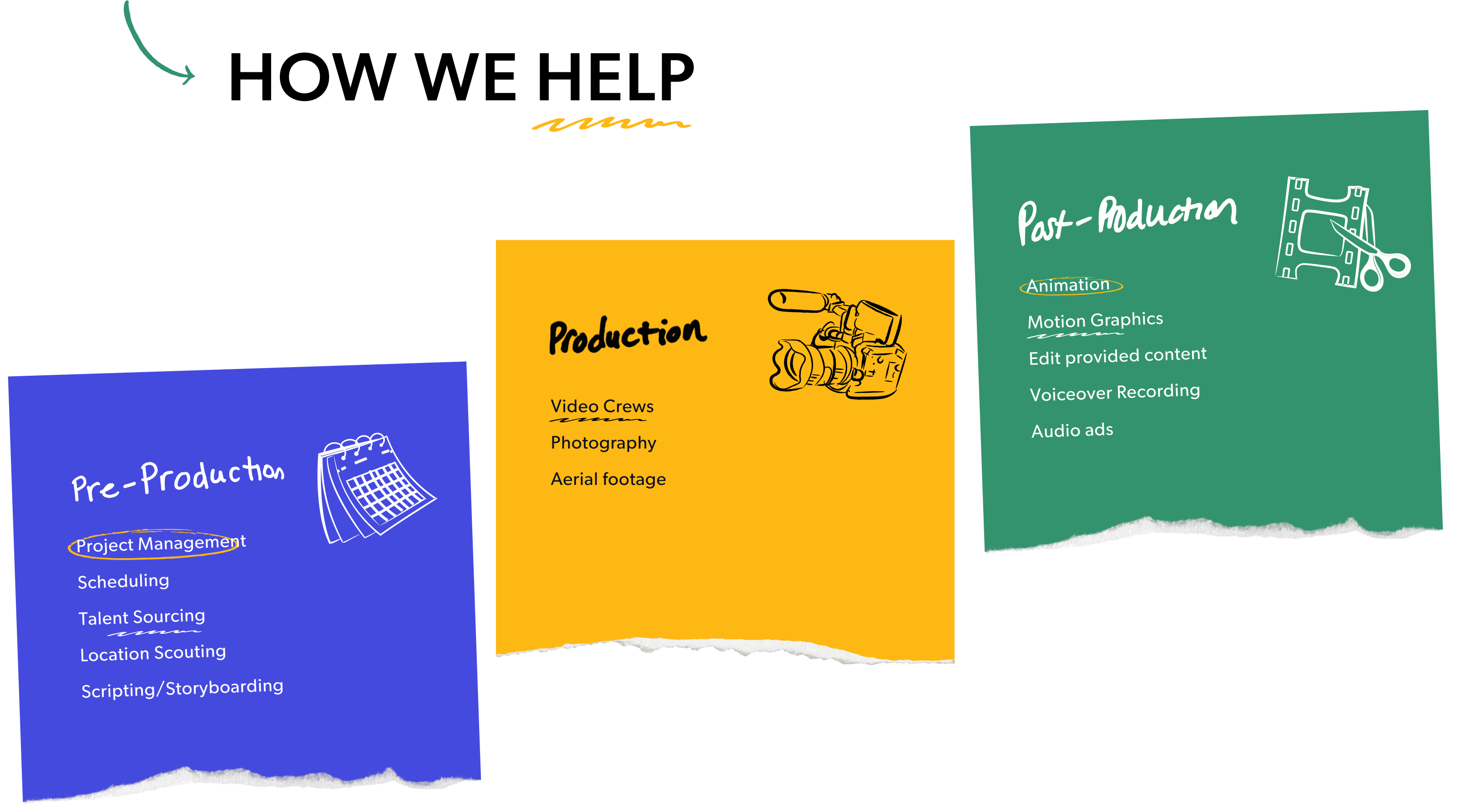 For In-House Creative Teams
We're your video department - Your video needs fluctuate throughout the year, you have to cover a lot of territory, and stakeholders always want things done yesterday. Lightswitch works as an extension of your team for all things video. We give your team:
Flexible bandwidth - support when things heat up, and savings when things cool down
More capabilities - crews, editors, sound designers, motion graphic designers and animators - just like in-house
More coverage - we've got crew throughout the world, so you never have to worry about sourcing crews again
For Marketing Teams
We help you outperform your weight class - Our producers work closely with you to determine the best types of video content and channels to reach your ideal customer. We then tailor your message, approach, and style so that content speaks directly to your target.
You don't need need a global publicly traded ad agency to turn out high quality work that performs - you just need a partner your marketing team can rely on.

Worldwide Production Services
Never worry about freelancers again. Finding reliable crews across the US is tough, and it's even tougher to find crews when you expand that search across the world. Lightswitch has done the heavy lifting over the past ten years finding the best crews in all 50 states and many international locations.
Let your creative team focus on ideas - we'll handle the work. Any scale, any location - from San Antonio to St. Paul, Trinidad to Tokyo, Poughkeepsie to Pluto - we've got you covered.

We would love to work with you on your next project - reach out for a free consultation anytime.