Videos for Tech, IT, and Software
More Video, More Places, Less Hassle - In all 50 states
Whether you're looking for beautiful aerial footage of your company headquarters, a virtual tour and walkthrough of your newest office, or a video testimonial showcasing what it's like to work with your business - we're your team.
We're not an agency, we're the team agencies rely on to get things done.
With Lightswitch, your creative team can scale production capabilities, bandwidth and geographic coverage as your needs change and your business's needs evolve. You have the brand and vision, our producers have the resources to get the job done -- whether the job is in one city or one hundred. We partner directly with your creative team to determine scope and drive the production process.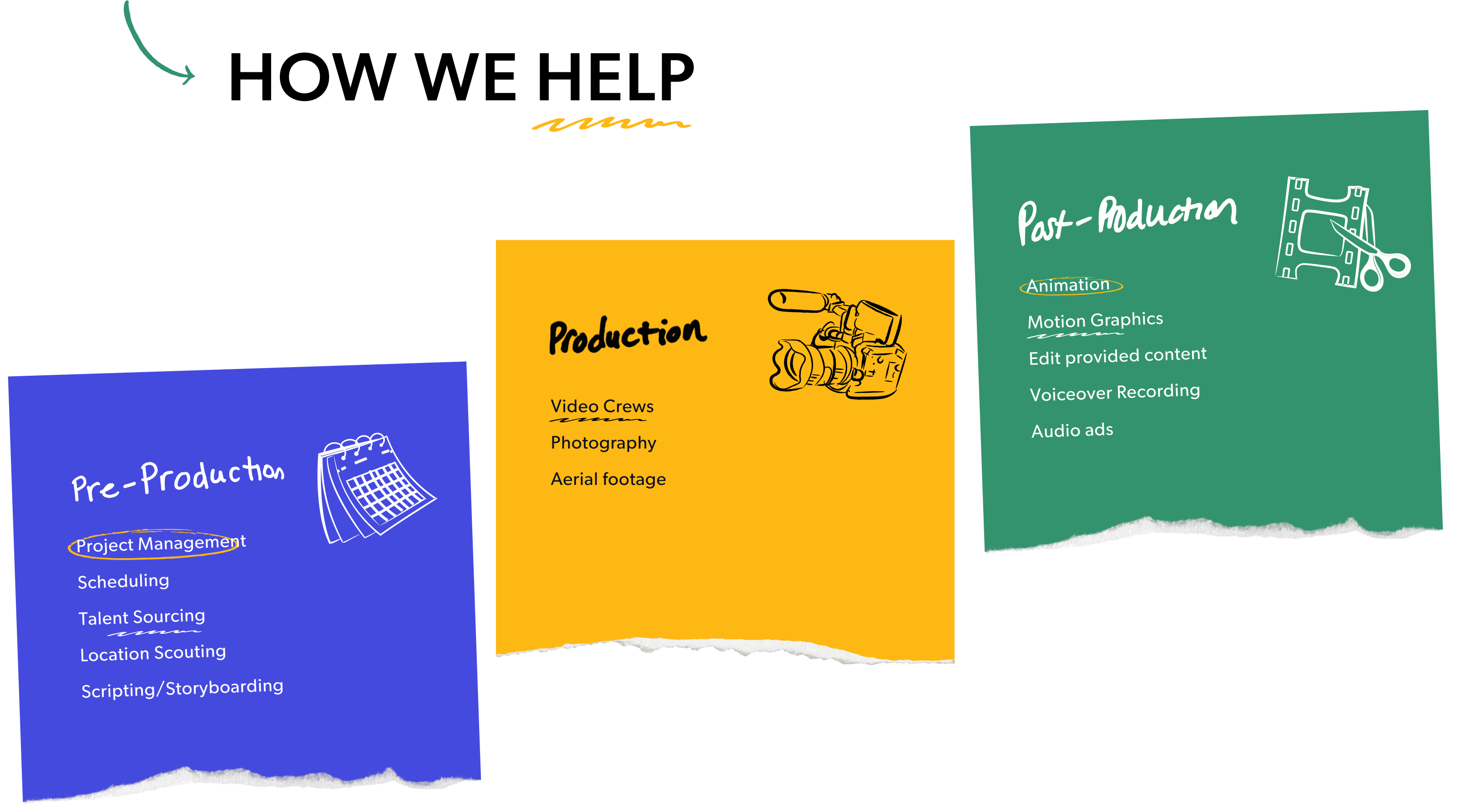 Our producers then hire crews, hire talent, coordinate post-production, transcribe, translate, review revisions, and deliver beautiful pieces. At the end of the day, we hope to be an extension of your team – your favorite tool in your creative toolbox
Our partners rely on us for:
Videography & Crews
Post-Production
Motion Graphics & Animation
3D Floor Plans
Aerial Flyovers
High Volume Project Management
Case Studies
Social Video Content
Video Content Marketing
We would love to work with you on your next project - reach out for a free consultation anytime.
Onspring Technologies
Through a mix of aerial footage, B-roll, on-site interviews, and engaging camera angles, Lightswitch Video worked with Onspring to create a short but informational video about how their product helps businesses be more efficient.
Onspring is a technology company that specializes in automated business process solutions.
Worldwide - Fortune 500 Tech Company

Whether you need a video in the United States or across the ocean, we've got you covered. We make videos all around the world, in whatever language you need.

Across 302 projects, we created 344 videos in 13 different languages. Those videos included 90 virtual tours in 50 cities, tailoring the language to each demographic as needed.
CompTIA - ChannelCon
ChannelCon is an annual conference for those involved in the technology industry. It is a space for both vendor-neutral collaboration and learning and partnership. The conference seeks to stimulate innovative ideas and give actionable advice to help grow and protect businesses around the world.
Lightswitch Video worked with CompTIA to create this teaser for the event, showcasing a few of the reasons why vendors and businesspeople should make it a priority to attend the yearly event.

PerformanceIQ - ROI Generator
PerformanceIQ is a proven ROI generator, built on companies such as the USA Today Network. Lightswitch Video partnered with PerformanceIQ to create a video showcasing the expansive reach and viewership the Network has, and to explain the no risk, all reward business model that their company follows for its partners.
The video utilizes motion graphics, images, and text to convey all of the different services that PerformanceIQ's partners gain access to when working with their company.
Heidrick & Struggles
Lightswitch Video partnered with Heidrick & Struggles, an international executive search firm headquartered in Chicago, Illinois, United States. The firm also has a consulting practice that focuses on leadership and shaping corporate culture.
Lightswitch Video partnered with Heidrick & Struggles to create a video spotlighting the leadership perspective of Katya Laviolette, the Chief People Officer at 1Password, to discuss Remote work in a Scale Up environment. In this long-form video, Laviolette was interviewed by Nancy Lataille, the Regional Managing Partner of the Corporate Officers Practice at Heidrick & Struggles. Although this video was created during the pandemic, the nature of recording interviews remotely continues on, and can be a great alternative for companies who aren't interested in in-person video.
ContractPod
Lightswitch Video worked with contract management company ContractPod to showcase customer testimonials of those who have used and benefitted from the company's AI-power foundation of easy-to-use templates to match their businesses' needs.
Not only does the video talk about the company's products, but the testimonial also covers what it's like working with the company's team when help is needed.